Samuel L. Pardue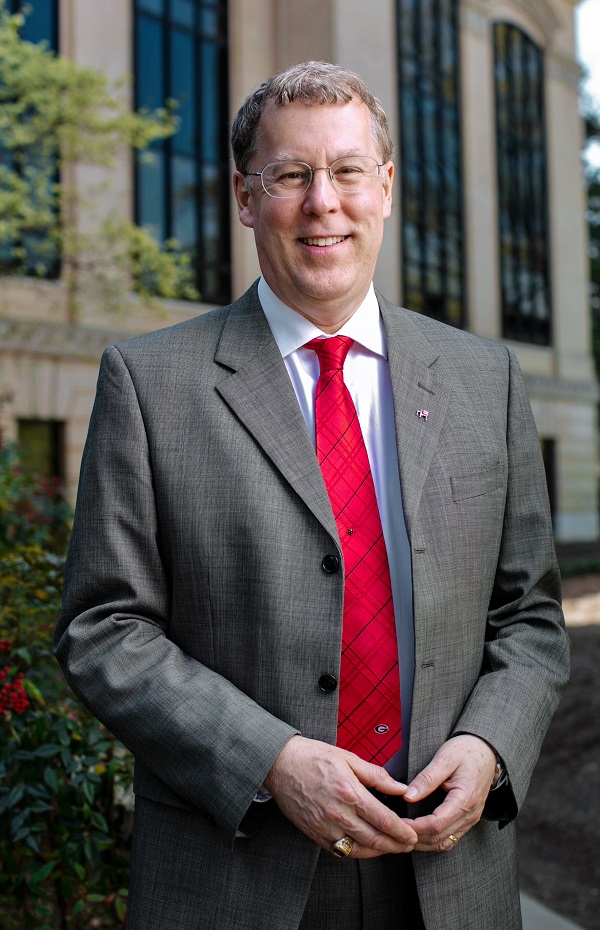 Academic Dean
Dean and Directors Office
Mailing Address:
Athens, CAES Campus
Shipping Address:
Athens, CAES Campus
Formerly
Associate dean and director of academic programs and Alumni Distinguished Undergraduate Professor at North Carolina State University's College of Agriculture and Life Sciences, Raleigh, North Carolina
Academic Background
NCSU
Bachelor's degree in poultry science, 1977
Master's degree in physiology, 1979
Doctorate in physiology, 1983
University of Massachusetts Amherst, Amherst, Massachusetts
Postdoctoral work in genetics
Major Accomplishments
Helped double the number of poultry science majors at NCSU, grew distance education offerings and acquired external funding to modernize teaching laboratories
Acted as co-principal investigator on a U.S. Department of Agriculture grant to increase the multicultural diversity of agriculture students and was a founding member of the NCSU College of Agriculture and Life Sciences Diversity Council
Led the NCSU poultry science department to a top 10 ranking in five research publication and citation criteria among departments of animal and poultry science
Invested in a biosafety level 2 facility to expand the NCSU poultry science department's research capabilities and supported the development of a poultry processing laboratory to address the needs of that state's largest agribusiness
Helped secure a $10 million gift to the NCSU poultry science department, which was subsequently named the "Prestage Department of Poultry Science"

Conducted research through a career total of more than $2.5 million in external funding
Holds three patents
Served on the administrative board of NCSU's Graduate School, as the university's faculty athletics representative and as the College of Agriculture and Life Sciences liaison for accreditation by the Southern Association of Colleges and Schools
Published almost 100 journal articles, book chapters and abstracts
Delivered presentations across the U.S. and in Australia, Switzerland, Costa Rica and Mexico
Honors
Named to the NCSU Academy of Outstanding Teachers
Named an Alumni Distinguished Undergraduate Professor
Received the Purina Mills Award for Teaching
I am honored to have the opportunity to work with UGA's outstanding administration, faculty, staff, students, alumni, friends and Georgia's dynamic agricultural community. The College of Agricultural and Environmental Sciences has played a significant role in growing Georgia's No. 1 economic sector. It is a college with a long and honored history. I look forward to an even brighter future for CAES.
Dean Sam Pardue