Kelly S. King
Director of Advising and Curriculum
Office of the Associate Dean for Academic Affairs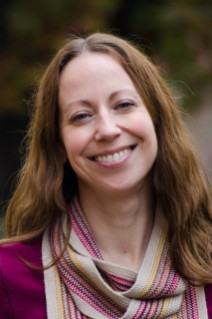 Q&A with Kelly
What do you do at CAES?
My job is to help ensure all things related to advising and curriculum run as smoothly as possible, so students, faculty, and staff can focus on their jobs. I work in the background from the beginning of students' academic careers, coordinating new student orientation, to the end, clearing them for graduation. My other responsibilities include managing student records, processing exceptions and overrides, assisting with student petitions, and providing reports.
How do you interact with students and improve student life in CAES?
One of the best, yet most challenging, aspects of being a student at UGA is there are so many resources available to them. So many, in fact, that it can be overwhelming navigating all of the options. Along with our advisors, I try to break it down for students and educate them on the systems here – to make the campus seem a bit smaller, to find solutions to problems, and to maximize their experience. Students often reach me when they haven't been able to resolve an issue elsewhere. My goal is to always be their last stop – to either resolve the issue myself or get them to the person I know can help them.
Share a little about yourself.
I received an A.B. in English and a M.Ed. in Adult Education, both from the University of Georgia. I have held various positions in student academic services in the University System of Georgia since 2003, including eight years as an academic advisor. I have also worked as a degree program specialist, transcript evaluator, and curriculum management specialist. 

My husband and I live outside Athens with our son and two cats. When I have time, I like to bake, laugh at political satire, and organize pretty much everything.