Milton G. Newberry III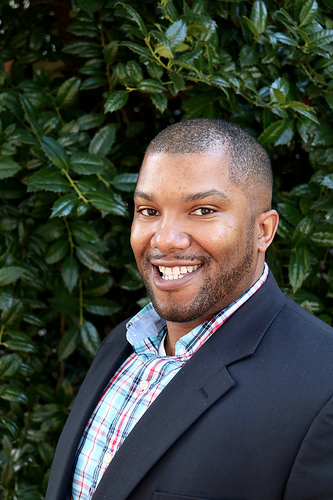 Assistant Professor
Agricultural Leadership, Education & Communication
706-542-8913

706-542-0262
Mailing Address:
Athens, CAES Campus
Shipping Address:
Athens, CAES Campus
---
Education
University of Florida, Gainesville (2015)
Degree: Doctor of Philosophy
Major: Agricultural Education and Communication
Specialization: Extension Education, Program Development & Evaluation
Dissertation Title: The Florida Master Naturalist Program: The Motivations, Psychological Benefits, and Climate Change Perceptions of Program Participants
The University of Georgia, Athens (2012)
Degree: Masters of Agricultural Leadership
Major: Agricultural Leadership
Thesis title: Naming 'Animal Ambassadors' and its Effects on Environmental Literacy Retention in Collegiate Students
The Pennsylvania State University, University Park (2007)
Degree: Bachelor of Science
Major: Wildlife & Fisheries Science: Wildlife Option
 
Biography
Dr. Milton Newberry, III is originally from Browns Mills, New Jersey. His background is in environmental education, environmental interpretation, program development, program evaluation, and survey methodology. He worked as an Environmental Educator for Shaver's Creek Environmental Center and Penn State Extension at the Pennsylvania State University, Jekyll Island 4-H Center and University of Georgia Cooperative Extension at the University of Georgia, and W. Alton Jones Environmental Education Center at the University of Rhode Island. His work involved using injured, non-releasable raptors, reptiles, and amphibians as teaching tools in educational and outreach programs throughout Connecticut, Georgia, Florida, Massachusetts, Pennsylvania, and Rhode Island. During his time at the University of Florida, he assisted in New Agent training for Florida Cooperative Extension. At the University of Georgia, he serves as an Evaluation Specialist in the Impact Evaluation Unit, teaches graduate courses in program evaluation and research methods, and conducts research on human dimensions of natural resources. In addition to his research, he has a passion for teaching and mentoring students. Currently, he works with faculty to develop courses that meet the needs of environmental education. Dr. Newberry has received teaching awards from the University of Georgia, The University of Florida, and the North American Colleges and Teachers of Agriculture. Moreover, he is a UGA Center for Teaching and Learning Lilly Teaching Fellow.
 
Research Agenda

Dr. Newberry's research agenda revolve around environmental education programs targeting youth, nonformal pedagogical methods using live animals as teaching tools, adult environmental conservation programs, program evaluation (including in the context of environmental education), climate change perceptions, and survey methodology. Specifically, Dr. Newberry studies the characteristics that draw individuals towards environmental conservation and education and what attributes they gain from their involvement. Furthermore, Dr. Newberry conducts research on the use of program evaluation in environmental education programs, including how to effectively evaluate programs where animals are used in teaching. Continuing with human dimensions of natural resources, he researches how individuals view the issue of climate change. Lastly, he also conducts research on the influence of survey methodology on data quality.
 
Hatch Project Description

Dr. Newberry's Hatch Project is centered on environmental education in youth and adult audiences. The project consists of describing the motivations for participating in environmental conservation and education (e.g., environmental education, Master Gardener, Master Naturalist, etc.) using volunteer scales (i.e., Volunteers Functions Inventory), activities environmental educators facilitate and their level of involvement, and how environmental educators evaluate their work for impact. At the same time, the project measures the climate change perceptions of individuals and their perceived climate change adaptive capacity (e.g., hope in relation to solving global climate change). Furthermore, the project assesses the relationships between: a) motivations of environmental educators on their level of involvement in activities, b) EE activity involvement on climate change perceptions, c) climate change education on climate change perceptions, d) climate change perceptions on perceived adaptive capacity, e) program evaluation training on evaluation strategies EE implements, and f) professional development on EE outcomes (e.g., effective teaching and evaluating programs).


Recent Publications
Newberry III, M. G., Fuhrman, N. E., & Morgan, A. C. (2017). Naming "animal ambassadors" in an educational presentation: Effects on learner knowledge retention. Applied Environmental Education and Communication, DOI: 10.1080/1533015X.2017.1333051
Newberry III, M. G. & Israel, G. D. (2017). Comparing Two Web/Mail Mixed-Mode Contact Protocols to a Unimode Mail Survey. Field Methods, 29(3), 281-298.
Stofer, K. A., & Newberry, III, M. G. (2017). When defining agriculture and science, explicit is not a bad word. Journal of Agricultural Education, 58(1), 131-150. https://doi.org/10.5032/jae.2017.01131
Harder, A., Andenoro, A., Roberts, T. G., Stedman, N., Newberry III, M. G., Parker, S. J., Rodriguez, M. (2015). Does study abroad increase employability? Views from agriculture and natural resource career fair recruiters. NACTA Journal 59(1), 41-48.
Extension Education and Program Evaluation
Newberry III, M. G., Gouldthorpe, J. L., & Israel, G. D. (2014). The savvy survey #15: Survey responses and data entry. 6 pp. Gainesville: University of Florida Institute of Food and Agricultural Sciences.
Newberry III, M. G., Gouldthorpe, J. L., & Israel, G. D. (2014). The savvy survey #16: Data analysis and survey results. 13 pp. Gainesville: University of Florida Institute of Food and Agricultural Sciences.
Newberry III, M. G., Gouldthorpe, J. L., & Israel, G. D. (2014). The savvy survey #17: Reporting survey findings. 5pp. Gainesville: University of Florida Institute of Food and Agricultural Sciences.