Suzanne O'Connell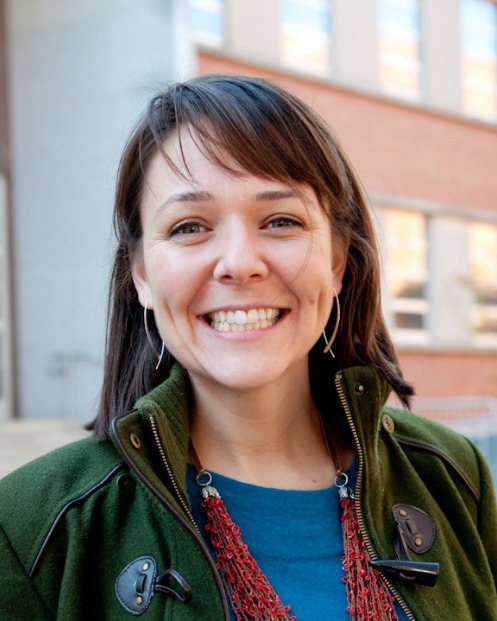 Assistant Professor; Areas of Interest: Sustainable and organic horticulture
706-542-2471

706-542-0624
Mailing Address:
Athens, CAES Campus
Areas of Interest
Sustainable and organic production of horticultural crops; high-tunnel systems, plant available nitrogen from natural fertilizers; cover cropping; soil management; local food, international agricultural issues
Current Courses
Organic Agricultural Systems (HORT 4125/6125, 4 credits).  This course introduces students to the theories, policies, and practices of organic agriculture. Topics covered include the history and philosophy of organic agriculture, fundamental organic farming practices with a focus on horticultural crops as well as economic and marketing considerations for organic products. Hands-on activities in the greenhouse and field are integrated with lecture material.
Protected & Controlled Environment Horticulture (HORT 3200, 3 credits). The goal of this course is to provide an overview of the principles and practices of agricultural systems that modify the natural environment in order to enhance and optimize crop production (ex. mulches, row covers, greenhouses, etc.). Manipulation of the crop micro-environment via current technologies and the effects on plant growth will be explored through lecture material, hands-on crop management and case studies. The emphasis will be on edible horticultural crops and will cover both soil and soilless growing methods including hydroponics.
Analysis of Horticultural Science Literature (HORT 8010, 1 credit). The goal is to provide graduate students with the opportunity to further develop critical thinking skills by analyzing and critiquing primary and peer-reviewed literature in the field of horticultural science. This is accomplished by instructor and student-led presentations and discussions focused on the effective communication (i.e., substance and construction) of scholarly articles. It is also expected that students will increase their knowledge of current issues in horticultural science by exposure to a broad range of topics chosen by their peers.  
Teaching: 50 %, Research: 50 %
Formal Education

Degree

Field

Institution

Dates

B.A.

Environmental &
Political Science

Barnard College of
Columbia University

1996-2000

M.S.

Horticultural Science

North Carolina State University

2006-2008

Ph.D.

Horticultural Science

North Carolina State University

2009-2013
Links
Selected Publications
Jayalath, T.C., G.E. Boyhan, E. L. Little, R.I. Tate and S. O'Connell (in press). High Tunnel and Field System Comparison for Spring Organic Lettuce Production in Georgia. HortScience.
S. O'Connell and R. Tate. (in press). Winter Broccoli and Cauliflower under Organic High Tunnels in a Humid, Sub-tropical Climate. HortScience.
O'Connell, S, W. Shi, J. M. Grossman, G. D. Hoyt, K. L. Fager and N. G. Creamer. 2015. Short-term Nitrogen Mineralization from Warm-season Cover Crops in Organic Farming Systems. Plant and Soil.
O'Connell, S., J. M. Grossman, G. D. Hoyt, W. Shi, S. K. Bowen, D. C. Marticorena, K. L. Fager and N. G. Creamer. 2014. A Survey of Cover Crop Practices and Perceptions of Sustainable Farmers in North Carolina and the Surrounding Region. Renewable Agriculture and Food Systems.
Sydorovych, O., F. Louws, C. Rivard, S. O'Connell, C. Harlow, and M. Peet. 2013. Growing Organic Heirloom Tomatoes in the Field and High Tunnels in North Carolina: Comparative Economic Analysis. HortTechnology. 23:227-236.
O'Connell, S., C.L. Rivard, M.M. Peet, C.Harlow, and F.J. Louws. 2012. High Tunnel and Field Production of Organic Heirloom Tomatoes: Yield, Fruit Quality, Disease and Microclimate. HortScience. 47(9):1283–1290.
Rivard, C.L., S. O'Connell, M.M. Peet, R.M. Welker and F. J. Louws, 2012. Grafting to Manage Bacterial Wilt (caused by Ralstonia solanacearum) in the Southeastern United States. Plant Disease. 96:973-978
Rivard, C.L., O. Sydorovych, S. O'Connell, M.M. Peet, and F. J. Louws. 2010. An Economic Analysis of Two Grafted Tomato Transplant Production Systems in the United States. HortTechnology. 20(4): 794-803.
Rivard, C. L., S. O'Connell, M. M. Peet, F. J. Louws. 2010. Grafting Tomato with Interspecific Rootstock to Manage Diseases Caused by Sclerotium rolfsii and Southern Root-Knot Nematode. Plant Disease. 94(8): 1015-1021.