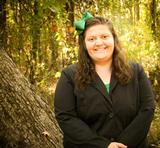 Kasey Lynn Bozeman
Casey Lynn Bozeman serves as the Extension coordinator for Long County and as 4-H agent in Liberty County, where she is focuses on programs for the children of military personell. Before joining UGA Extension and Georgia 4-H in 2011, she served as the U.S. Air Force Reserve's family member programs intern/specialist at Robins Air Force Base in Houston County. Bozeman began working with military youth while she was a lead camp counselor at Wahsega 4-H Center.
This Expert's Stories
About the Newswire
Formerly referred to as FACES, our media newswire continues to feature stories from the CAES news team relating to family, agricultural, consumer and environmental sciences, as well as UGA Extension news.
Subscribe