D. Barry Croom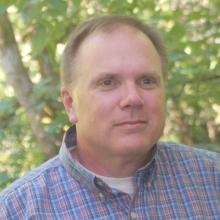 Associate Professor
Agricultural Leadership, Education & Communication
229-386-3116

229-238-2945
Mailing Address:
Tifton, CAES Campus
Shipping Address:
Tifton, CAES Campus
---
Barry Croom has more than 30 years of experience in agricultural education. His first experience with the career of teaching agriculture began in his junior year of high school when he coached the FFA Dairy Judging Team for his school. As an FFA youth leader, he was conducting home visits and assisting fellow FFA members in completing FFA award applications during his senior year in high school.
Part of his responsibilities include training and development for high school teacher candidates, and assisting in the development of curriculum, instructional and support materials for the agricultural education programs.
Barry Croom earned the American FFA Degree in 1983, and holds honorary State and American FFA Degrees. He has served on the National FFA Board of Trustees and the National FFA Alumni Council. Barry taught high school agriculture for nine years in Eastern North Carolina. Two of his students were elected to serve as National FFA Officers.
Croom maintains a research program that focuses on effective teaching, career and technical education policy, and diversity in agricultural education. He has served as the National president of the Association for Career and Technical Education Research, and Editor of the Journal of Agricultural Education. He is the author of three texts, 46 peer-reviewed publications, and more than 20 popular publications.
Croom is a Fellow of North American Colleges and Teachers of Agriculture, and a Fellow of the American Association for Agricultural Education. He has received the Distinguished Teaching Award and the Outstanding Agricultural Educator Award by the Agricultural Education Division of the Southern Association of Agricultural Scientists. He was recognized at the Distinguished New Professor of the Year for 2015 by the Oregon State University Agricultural Executive Board of the College of Agricultural Sciences.