Brian Howard Kvitko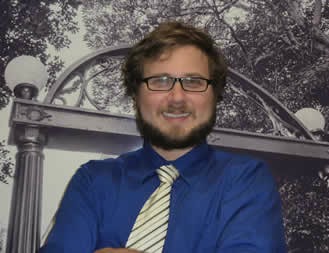 Assistant Professor
Mailing Address:
Athens, CAES Campus
Shipping Address:
Athens, CAES Campus
Academic Background
Ph.D. in Microbiology, Cornell University, Ithaca, NY, Jan 2009
B.S. in Microbiology, The Ohio State University, Columbus, OH, Jun 2003
Research Interests and Current Efforts  
Mechanisms of plant immune action on bacteria.
Molecular plant-microbe interactions of Pantoea sp.
Bacterial genetic and genomic engineering and genetic tool development.
Recent Publications
An up-to-date listing of my publications is available through my PubMed author profile.