Poultry Tips
From our poultry blog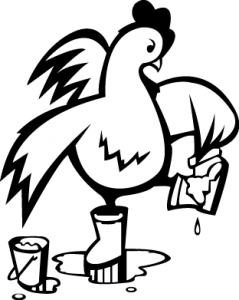 Biosecurity: Revisited
Posted by

Casey Ritz, Ph.D.

on Apr 25, 2017
PDF Version Often heard, frequently misunderstood, "biosecurity" is a set of practices that all poultry owners should know and implement to protect their poultry flocks from disease. Birds that are raised under pastured or free-range management styles are particularly in need of attention due to their increased exposure to environmental...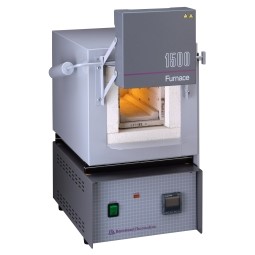 Total Volatile Solids (TVS) Wastewater Test
Posted by

Brian Kiepper, Ph.D.

on Mar 28, 2017
PDF Version Since the creation of the United States Environmental Protection Agency (USEPA) and subsequent implementation of the Clean Water Act in the early 1970s, poultry processing plants have been required to continually improve the quality of their process wastewater effluent discharges.  The determination of wastewater quality set forth in...
---
More Posts From the Blog
Extension Poultry Publications
Land Application of Livestock and Poultry Manure (C 826)
Published 6/29/2018
This publication provides information on (1) the nutrient content of manures available for land application, (2) how to determine manure application rates and whether supplemental fertilizer will be needed for maximum crop production and (3) how to use management techniques to maximize the fertilization potential of farm manures.
Poultry Drinking Water Primer (B 1301)
Published 6/29/2018
Water is a critical nutrient that receives little attention until a problem arises. Not only should producers make an effort to provide water in adequate quantity, they should also know what is in the water to be used in evaporative cooling systems and consumed by the birds.
Small Farm Nutrient Management Primer: For Un-permitted Animal Feeding Operations (B 1293)
Published 6/29/2018
Producers need to be aware of the impacts that manure can have on water and air quality. However, management of manure and other byproducts of livestock and poultry production has important impacts on farm profitability, neighbor relations and protecting soil and water quality. This publication covers: Farm and Homestead Maps; Manure Storage and Treatment; Nutrient Budgeting with Nitrogen and Phosphorus; Land Application of Manure and Fertilizers; Grazing Land; Pesticide and Chemical Management for Water Quality; Mortality Management; Record Keeping; Coexisting with Neighbors; Emergency Action Plans; and other resources.
---
View other publications on Poultry & Eggs
Just how important is poultry to Georgia?
Check out these Georgia Poultry Facts!