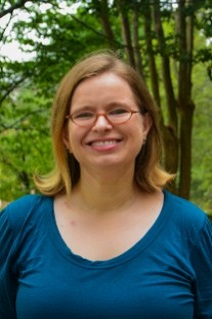 Q & A with Mary
What do you do at CAES?
I provide academic advisement for majors in the departments of Agricultural Leadership, Education and Communication, Crop and Soil Sciences and Horticulture.  I help the students stay on track to graduate with their chosen degree and encourage them to explore areas of interest.  I also ensure students know about opportunities and resources available through the university to enhance their college experience and prepare them for their careers.
How do you interact with students and improve student life in CAES?
My goal is to make sure the students have the most positive experience possible in CAES.  I do this through advising for courses, discussing interests and strengths with students, and referring them to the available resources, such as study abroad opportunities, academic assistance or internships.
What is your favorite thing about CAES?
I have enjoyed working within CAES as a lab technician and now as an academic advisor.  I was amazed at the number of disciplines covered in the college when I began working, and I have loved the passion that the faculty, staff and students have for their particular area of interest.  Everyone is eager to share their interests and make you feel welcome, which is great for a university this size.  I am glad to be a part of the CAES family.