Young Scholars Internship Program
Class of 2016 Highlights
The 2016 Young Scholars Internship Program (YSP) concluded July 8, 2016. The cohort consisted of 26 young scholars conducting research on the Athens campus, 23 on the Griffin campus, and 12 on the Tifton Campus totaling 61 in the 2016 class of Young Scholars. From the three campuses, 17 participants will attend the University of Georgia in fall 2016, with 8 pursuing majors in the College of Agricultural & Environmental Sciences.
2017 Application Deadline

YSP 2017 applications open October 15, 2016 and close January 31, 2017. The summer internship will be held June 5 to July 14, 2017. Please apply to the UGA Young Scholars Athens, Griffin, or Tifton campus.

ALL components from the YSP 2017 application must be submitted by the application close date:
A completed online application
Two letters of recommendation from a science and/or math teacher or counselor
School Transcript
Please see the YSP Brochure for eligibility and application information. Accepted students will be notified by April 1, 2017.
Housing Information
Housing is optional and only offered on the Athens campus and Tifton campus. Housing costs are not covered with acceptance to the program.
Pre-collegiate Research Conference
The Young Scholars Pre-collegiate Research Conference is held during the final three days of the Young Scholars Program. The conference aims to highlight research conducted by the class of Young Scholars from the Athens, Griffin and Tifton campuses.
Agricultural Immersion Tour
The CAES Office of Diversity Affairs Young Scholars Program visited California for a 7-day faculty lead agricultural immersion tour to gain perspectives of large scale agriculture production, food safety and security in the United States.
CONTACT ME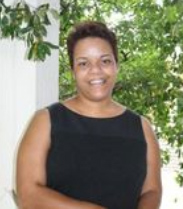 Dr. Victoria David
Administrative Director
Office of Diversity Affairs
Mailing Address:
Athens, CAES Campus -